Financial responsibility for our
shared future.
At the Central Pennsylvania Community Foundation, we feel fortunate to be part of a community that cares deeply about those who are a part of it and give so generously to the causes they're passionate about. As such, we feel an immense responsibility to continue to sustainably manage the Foundation and the funds entrusted to us, ensuring their availability for future generations.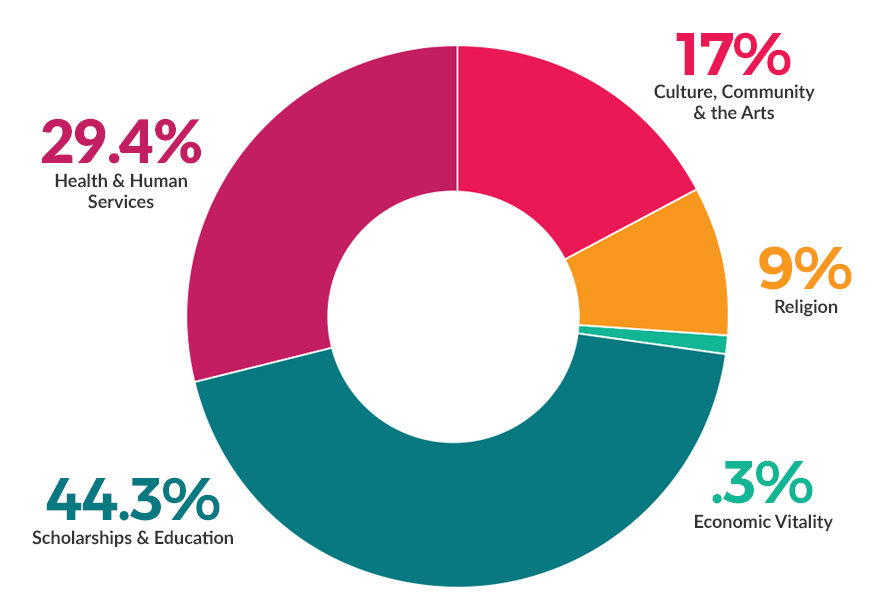 How Our Community Gives
Our donors create and contribute to an ever-expanding list of funds supporting a variety of causes. From establishing scholarships in memory of a loved one, to preserving a historic landmark, or simply creating an unrestricted fund with a desire to perpetually help others, there's no end to the generosity of our community.
2019 Annual Report "At A Glance"
$18.2 million awarded in grants & scholarships since 1995

$23.7 million in assets as of 12/31/2019

$41.9 million managed since 1995
Financial Information
The CPCF has a strong foundation of serving as an excellent financial steward of its funds and assets. We strive to support the goals of each donor who establishes a fund with us.
Financial Statements
More Info
For more information, please call the CPCF at (814) 944-6102.
Official registration and financial information for the Central Pennsylvania Community Foundation is available through the Pennsylvania Department of State. (1-800-732-0900). Registration does not imply endorsement.